Barb
sex: filly
age: 2
color: bay
markings: star
Barb is one of 24 wild Yakima horses seized in December 2019 by King County Sheriff's Office, in cooperation with Regional Animal Services of King County and SAFE. Since then, Barb has been putting on weight and spending quality time with her foster family, where she's learned how to be groomed and led by a halter.
Barb's not a wild little thing anymore–she's halter started and really sweet to work with. She's the perfect two-year-old project pony to finish your way.
Barb's taking everything her foster throws at her–even a towel!–with grace.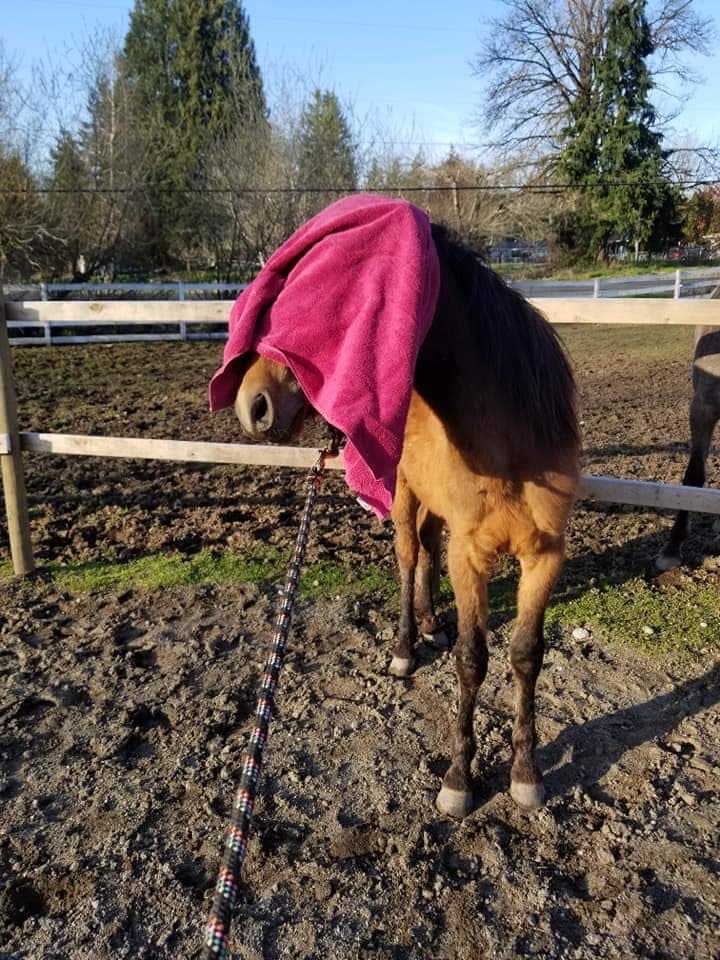 Barb's education is continuing apace, and her experience now includes toting a saddle! She's not ready for riding yet, of course, but she's handling these new challenges with grace and curiosity.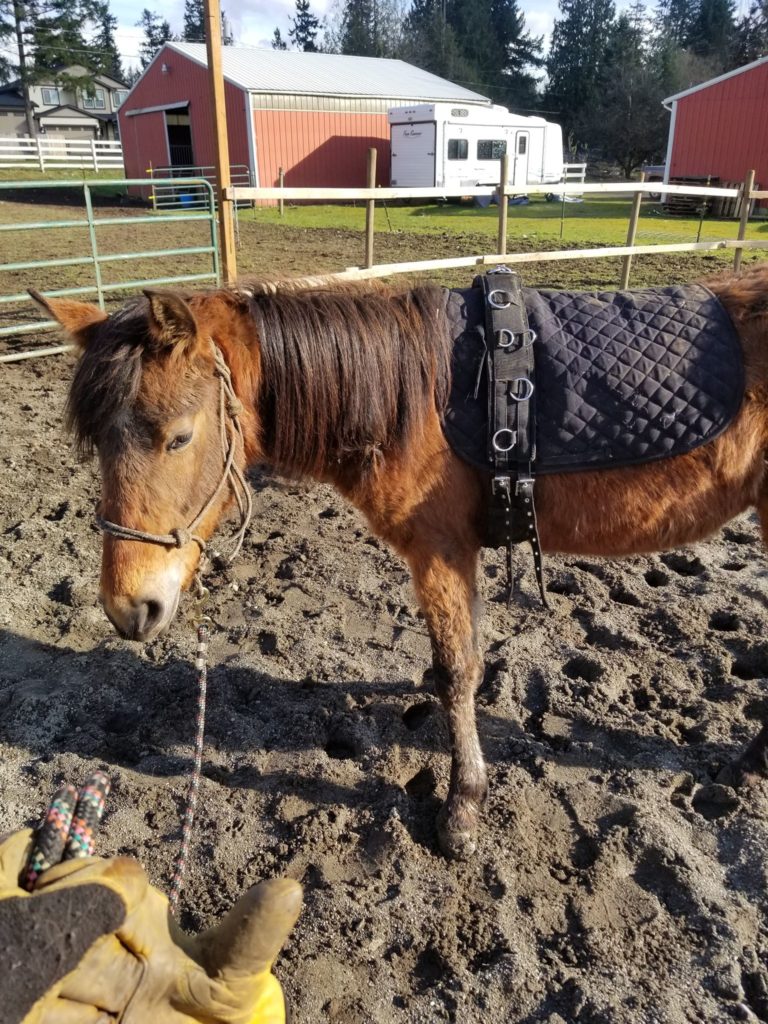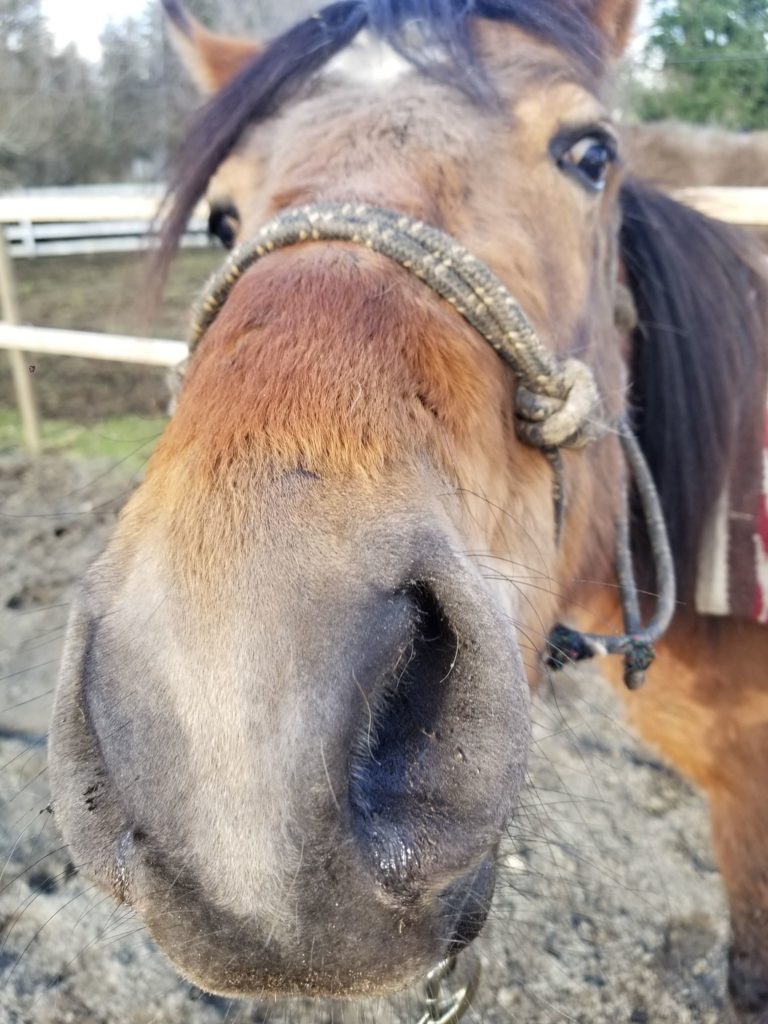 Barb's been enjoying some hands-on TLC lately! She's halter trained and ready for her forever home.