Houlihan
sex: gelding
age: 5
color: bay
markings: blaze, sock
Houlihan is one of 24 wild Yakima horses seized in December 2019 by King County Sheriff's Office, in cooperation with Regional Animal Services of King County and SAFE. Since then, Houlihan has been gelded, putting on weight, and spending quality time with his foster family, where he's learned how to be groomed and led by a halter. His goofy personality has come through–along with hints of his shiny new summer coat!–and he's ready to make someone a very special partner.
Here's a fantastic update from Houlihan's foster family (and check out those friendly ears):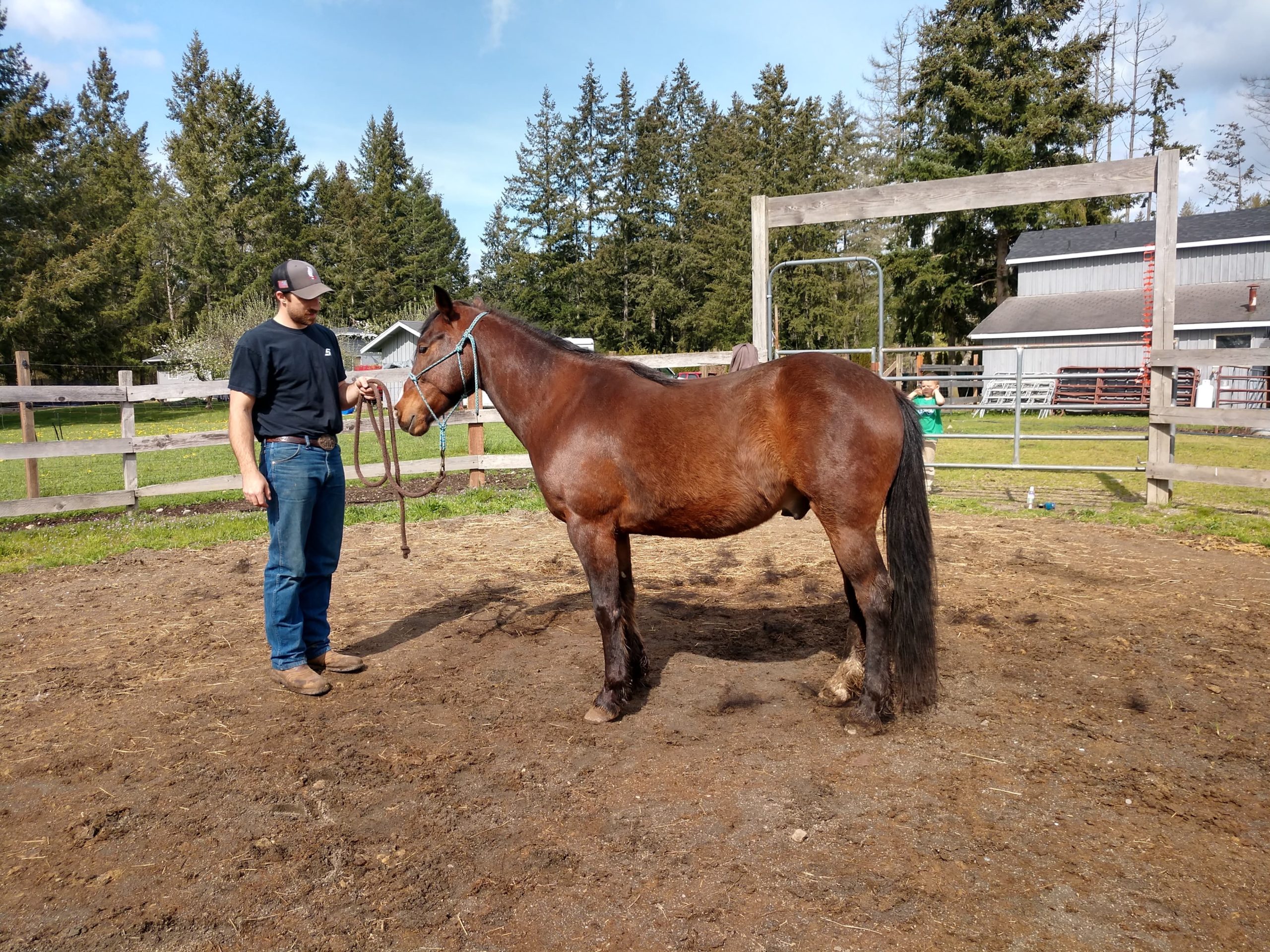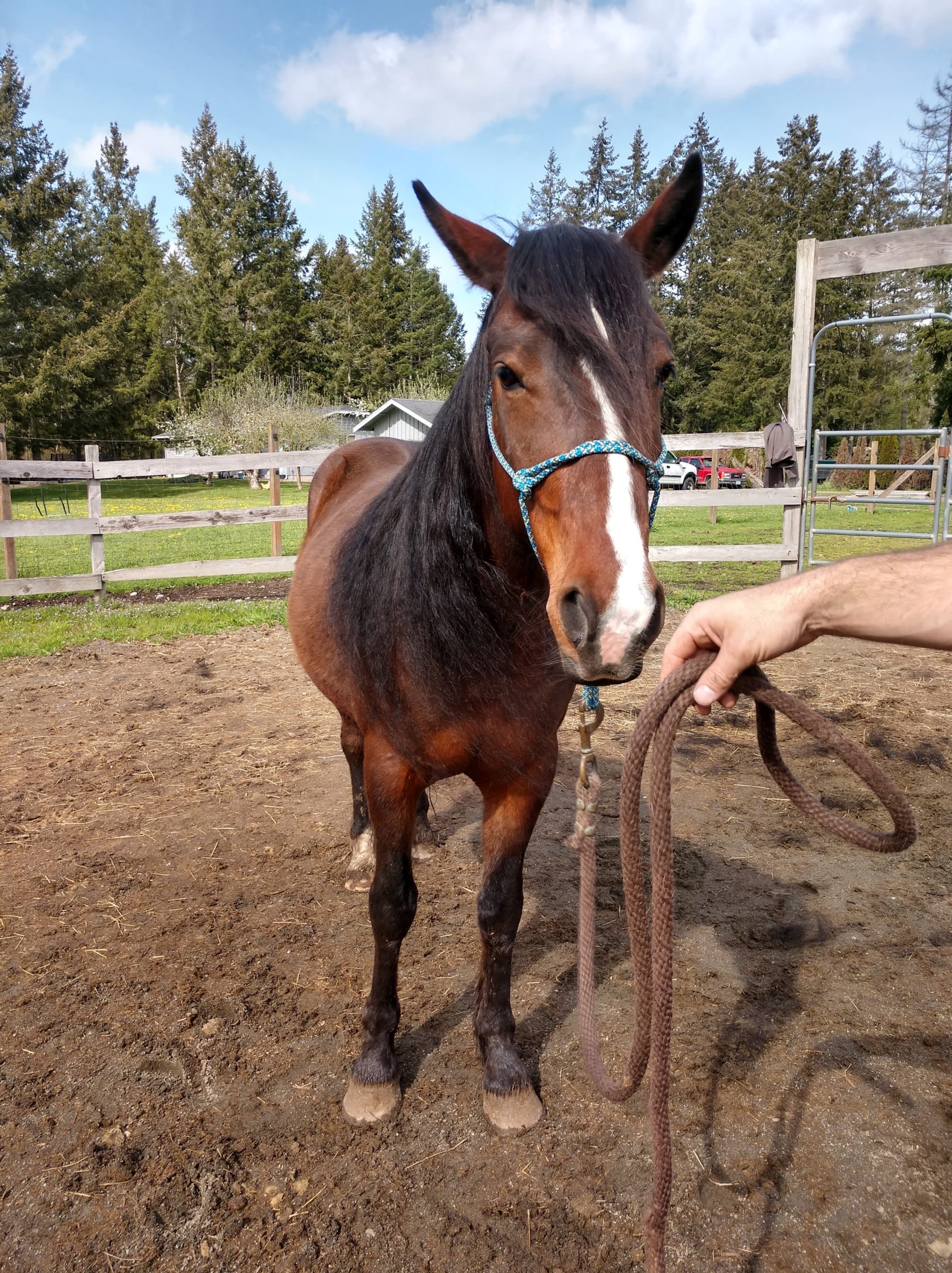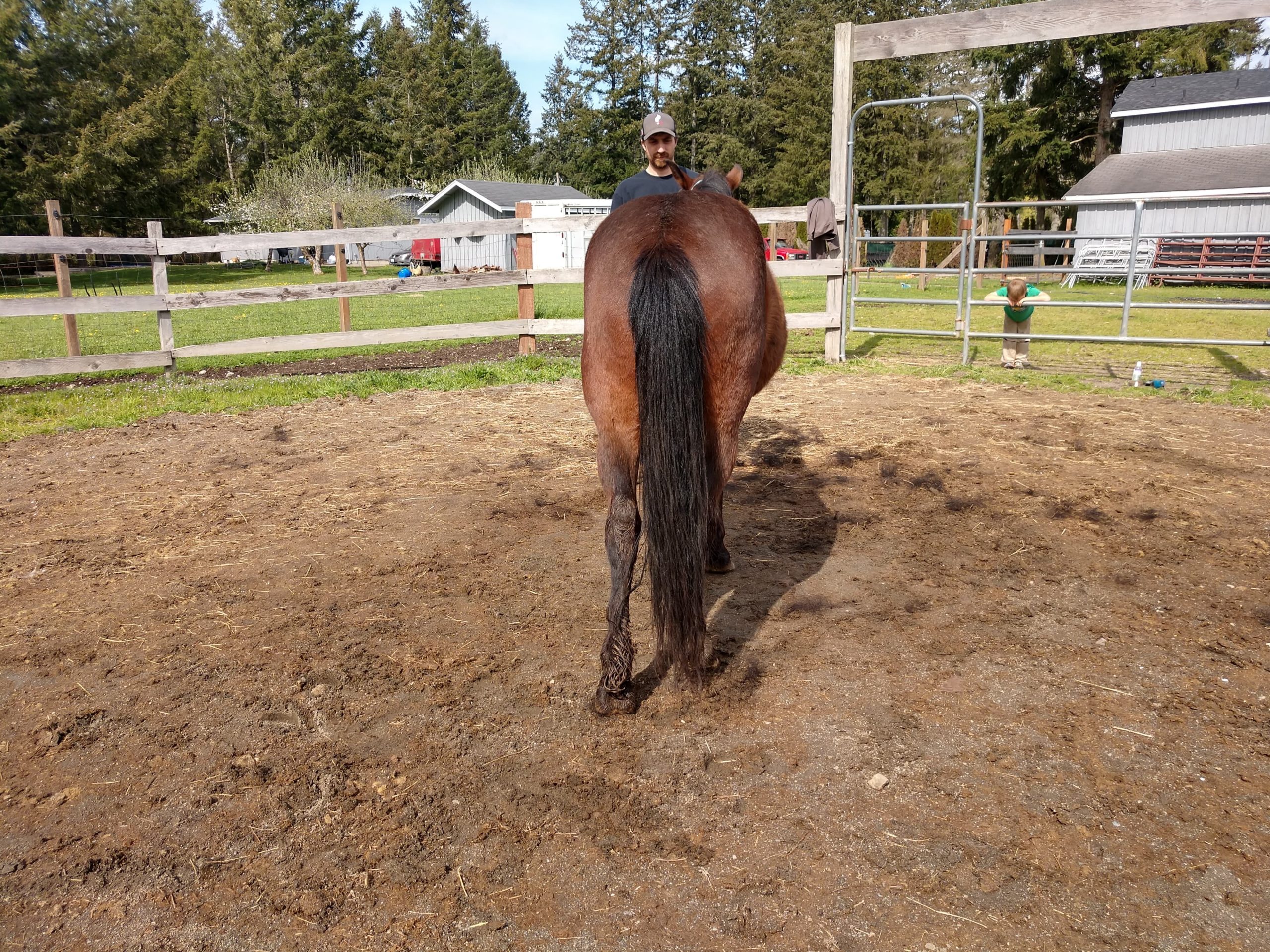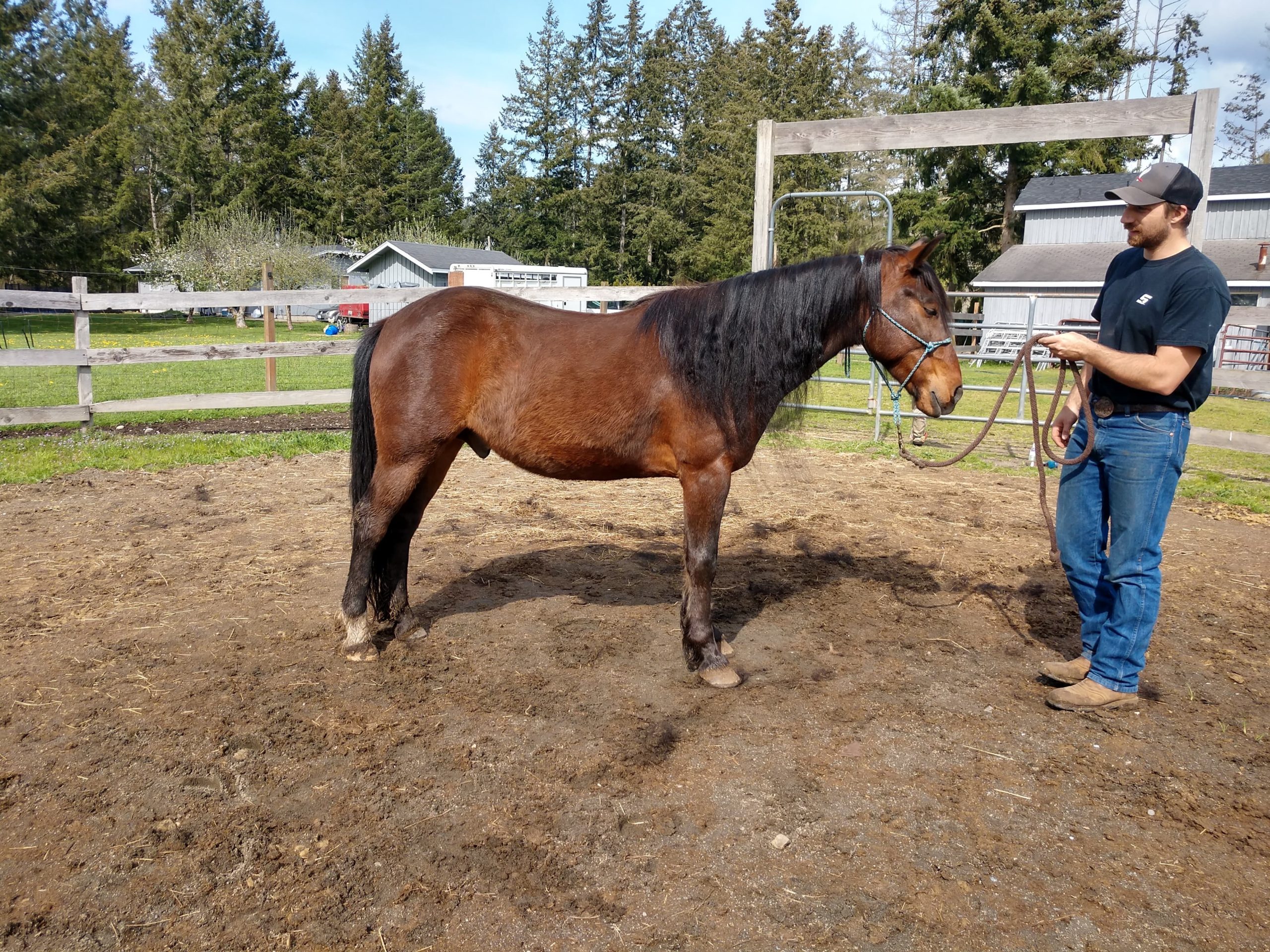 Houlihan is doing very well with his foster and learning how to be a good citizen. His personality is coming out and he is a funny guy! Described as a "big goof," he loves to find things to play with and enjoys visits, scratches and playing in turnout!
At this point he is about 80% halter started. He still doesn't love the halter going near his ears but with a bit more work this will be gone. He is figuring out that grooming is a nice thing and his foster has started working on picking up hooves.
There is still work to be done but this guy is VERY ready to be adopted. He shouldn't be as overwhelming as a "wild" horse but now simply a young gelding ready to start his training and preparation to be a riding horse. Seriously he is a NICE horse and a good find! If you have the skills to start this guy–get your application in! He is worth the time and does not need to be in the Mayday program anymore!